Our Practice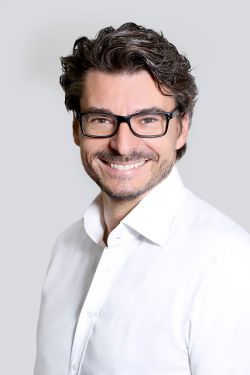 Welcome to our dental practice, which you'll find in the heart of Benrath at the entrance to the pedestrian zone. Here, we provide unparalleled dental care by taking a natural, gentle approach that focuses on patient comfort.
We offer a full range of modern dentistry treatments, including dental implants, orthodontics, and veneers that will keep your smile looking brilliant.
Our practice has been recognized for its excellence by the professional associations DGI (German Society for Implantology) and DGÄZ (German Society for Aesthetic Dentistry). 
We are also particularly proud of our ability to meet our patients' implant and cosmetic dentistry needs under one roof through our specialized dental laboratory. Besides making our practice unique in South Düsseldorf, this combination enables you to choose the best treatment.
In our certified in-house lab, specialists work exclusively and in direct consultation with you and your dentist. To assure your good health, we use highly biocompatible materials such as porcelain, zirconia, gold, and titanium. 

Our practice is easy to reach by public transport, and parking is also available behind our building. To find other parking opportunities nearby, please refer to this map.

Your dental practice for the problem solution